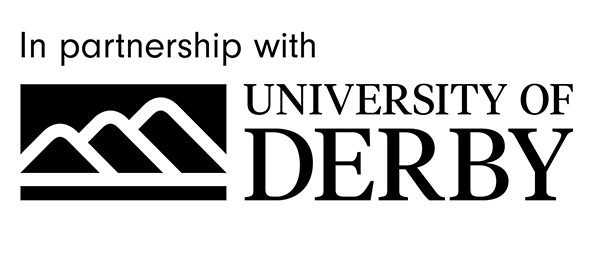 Award
Bachelor of Arts degree
Course Title
BA(Hons) Health and Social Care - 3 years
Start Dates
September 2021
Study Mode
Full Time - 3 years
Awarding Body
University of Derby
Health and social care is all about supporting people – working flexibly, creatively and confidently to address the needs of individuals, families and communities. This highly practical course equips you for a career in a sector which offers immense personal satisfaction.
Versatile, adaptable and skilled health and social care professionals are in demand like never before. At a time when people are living longer with increasingly complex needs and a growing number of services are provided in the community and at home, roles and practices within the sector are changing rapidly.
BA (Hons) Health and Social Care has been designed in partnership with key service providers, commissioning organisations, service users and other stakeholders to reflect the latest developments within the profession.
The focus is on how we can enable and support vulnerable people to live independent, active and healthy lives, and how we can respond effectively to the needs of their families and carers.
You will cover the profession from a holistic standpoint, exploring policies and trends, social and psychological approaches, and critical issues in adult and children's care.
This degree prepares you to make a positive impact on the way services are delivered in a variety of statutory, voluntary and independent organisations, working in areas ranging from family support and community mental health to residential care, social housing and refugee support.
Because such services are increasingly managed by multi-professional teams, we offer opportunities at each stage of your course for you to learn with, and from, students from other disciplines. This is really important in preparing you to work in more flexible ways after graduation. By learning to work together, you can help achieve the best outcomes for service users.
Not only will you gain a thorough understanding of policy and practice, you'll also have exciting opportunities to apply that knowledge to real work situations. Thanks to our links across the sector, you will undertake two work placements as an essential part of your course. These will give you crucial experience in a range of settings – from statutory agencies to community projects.
You will receive full support from our programme team to ensure you make the most of this experience. A dedicated work-based mentor will also provide you with on-site guidance during your placement.
Assessment
There are no exams. Assessments are wide-ranging, flexible and innovative so you can align them to your own areas of interest. They could take the form of written assignments, reports, posters, presentations, observation of practice and portfolios. All the projects on which you are assessed will be topical and reflect current working practices.
Teaching & Learning
Teaching and learning in 2020-21 academic year will be provided via a blended delivery model, offering class-based lectures and tutorials, including laboratory, workshop and field-based practical activities wherever possible, and online delivery to replace large group teaching like lectures which cannot be accommodated physically at present due to due to social-distancing rules.
You will learn through a variety of methods including lectures, small group discussions, workshop, seminars, presentations, tutorials and placements.
We regard placements as critical to your future career success, enhancing your learning, building your confidence and broadening your perspectives. They enable you to apply theory to practice and give you a flavour of the different working environments in which you could pursue your career.
As a partner student you will be granted access to the University's online learning environment 'University of Derby Online (UDo)'. From within UDo you will be able to access the University's Library (including an extensive range of eBooks, eJournals, audio and video resources), course resources related to your programme and your grades.