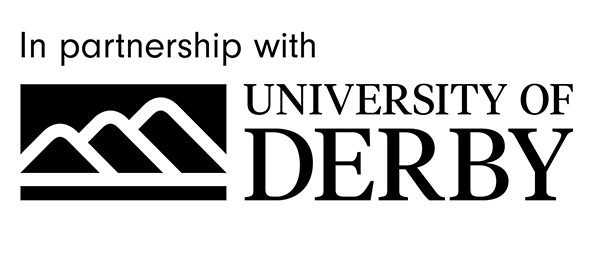 Award
Bachelor of Arts Degree
Course Title
BA (Hons) Business Management (CMI Accredited) - 3 years
Start Dates
September 2022
Study Mode
Full Time - 3 years
Awarding Body
University of Derby
Combine a Business Management degree with an internationally recognised professional qualification – and open the door to a high-flying, high-achieving career.
One of our priorities is to foster a new generation of responsible business leaders with a strong moral compass – forward-thinkers who take decisions based on the interests not only of shareholders but also of other stakeholders. Throughout the course, you will therefore look at the role of business in wider society, exploring issues ranging from environmental sustainability to child labour, ethical governance to responsible innovation.
Developed in close consultation with the premier professional body for managers, the Chartered Management Institute (CMI), this course puts you on the fast track to success. You will graduate with a highly regarded BA (Hons) Business Management as well as the CMI Level 5 Diploma in Management and Leadership.
With these qualifications on your CV, you will signal to prospective employers that you're suited for senior leadership roles and rapid promotion. The Diploma is the benchmark qualification for full CMI membership and takes you a step towards Chartered Manager status. There is no need to take extra exams or coursework to achieve the Diploma: our combined module and CMI assessments give you a smooth route to both qualifications.
Assessment
You will benefit from an innovative variety of assessment modes. Assessment is mainly via coursework which can take forms such as traditional essays and reports, group project work, research and consultancy projects, presentations, posters, and design of digital materials. There are also in-class tests and computer-based assessments.
Teaching & Learning
Teaching and learning will be provided via a blended delivery model, offering class-based lectures and tutorials, workshop and field-based practical activities and online delivery.