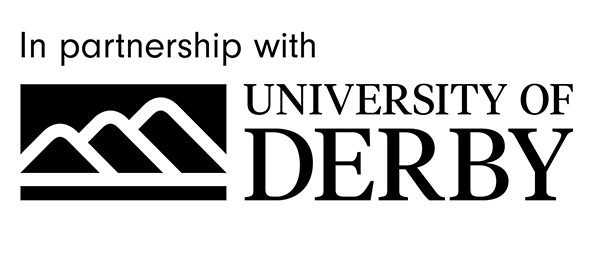 Course Title
BA (Hons) Business Management (Top-Up)
Start Dates
September 2022
Study Mode
Full Time - 1 year
Awarding Body
University of Derby
You will build on and develop the knowledge you've already gained on your HND or foundation degree in business with a further stage of study which results in a full honours degree - BA (Hons) Business Management.
Covering global and strategic management issues, you'll study the specialist areas of management and leadership. The module Issues in Global Business and Strategic Concepts is a case study of current business issues. It takes a discussion approach and is very practical. You'll be looking at where things are going wrong, what could be done, what would you do?
Throughout the course you'll be using current case studies and examples, and will also benefit from guest lectures from industry speakers and professional bodies. We'll prepare you for the workplace as you develop the skills employers are looking for in their graduate employees, from report writing and analysis through to presentation skills.
Why choose this course?
Top up your HND or foundation degree in business to a full honours degree.
You will be prepared for a career in an international and dynamic business management environment.
Not only will you learn about business, we will prepare you for the workplace through developing your teamwork skills, presentation and report writing skills, and CV preparation and interview techniques.
Our lecturers and tutors are always available to help and support you throughout your studies.
Assessment
You will benefit from an innovative variety of assessment modes. Assessment is mainly via coursework which can take forms such as traditional essays and reports, group project work, research and consultancy projects, presentations, posters, and design of digital materials. There are also in-class tests and computer-based assessments.
Teaching & Learning
Teaching and learning will be provided via a blended delivery model, offering class-based lectures and tutorials, workshop and field-based practical activities and online delivery.