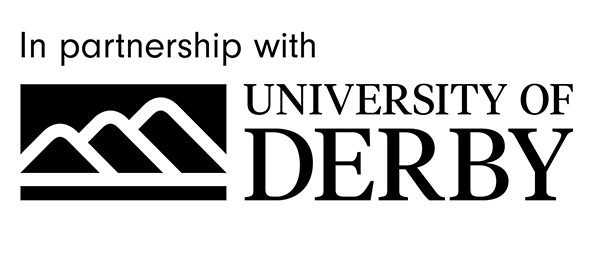 Award
Bachelor of Science
Course Title
BSc (Hons) Engineering (Electrical and Electronic) - Top-Up
Study Mode
Weekend - 1 year
Awarding Body
University of Derby
Electrical engineering and electronics have transformed the way we live. We see this in everyday items like the laptop computer, television, mobile phone or MP3 player, or the lighting and equipment in our homes and work places. Less obvious, but just as important, is the contribution made to medicine, road transport, aerospace, and industry in general. This programme provides the education and training needed for holders of a relevant HND to gain an Honours degree, and hence contribute as a professional to these ground-breaking technologies.
This top-up programme is intended to give students who have successfully completed the HND or Foundation degree in Electrical and Electronic Engineering the opportunity to progress to Honours Degree level.
The programme is vocationally oriented. It has been developed by the University of Derby, and benefits from their close association with local and regional industry. It is further informed by their research and scholarship profile, and their contacts internationally.
The content and structure of the BSc(Hons) Engineering (Electrical and Electronic) top-up programme is designed to provide you with an academically challenging and vocationally relevant top-up programme, building on an appropriate HND or Foundation degree. It encompasses the main competencies needed to maintain and progress your career within industries engaged in electrical and/or electronic engineering.
Teaching and Assessment
Teaching and learning in 2020-21 academic year will be provided via a blended delivery model, offering class-based lectures and tutorials, including laboratory, workshop and field-based practical activities wherever possible, and online delivery to replace large group teaching like lectures which cannot be accommodated physically at present due to due to social-distancing rules.
You will be taught using demonstrations, laboratory sessions, lectures and tutorials.
A variety of assessment methods will be used. Some modules are assessed through coursework only, others by a combination taken from portfolios of work, case studies, oral and graphic presentations, team work projects, computer testing and examinations, so providing a flexible and effective means of assessing your progress.
As a partner student you will be granted access to the University's online learning environment 'University of Derby Online (UDo)'. From within UDo you will be able to access the University's Library (including an extensive range of eBooks, eJournals, audio and video resources), course resources related to your programme and your grades.