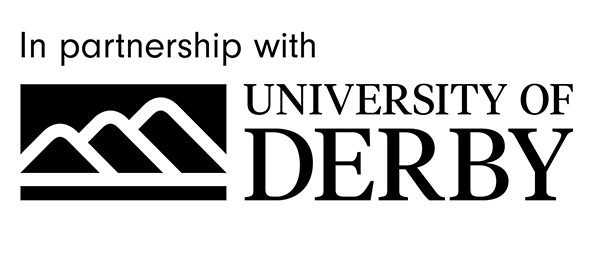 Award
Bachelor of Science
Course Title
BSc (Hons) Civil Engineering Practice (Top-Up)
Study Mode
Weekend - 1 year
Awarding Body
University of Derby
BSc (Hons) Engineering (Civil) (Top-Up) degree programme has been developed in close collaboration with the relevant teams at the University of Derby and the London College. It follows vocational approach in teaching and assessment and is informed by the local market requirements.
The focus of the programme is in the areas of hydraulics, structural design and civil engineering management.
The key features that have been adopted in the programme are:
Practical based blend of engineering theory and construction principles with strong links with local industry
Many students find the construction, project management and engineering design elements appropriate to career or work aspirations because of their practical and professionally vocational nature, specifically utilising current software and systems.
Taught by experienced professionals in the field using modern teaching learning and assessment methods providing a supportive friendly and involved student experience.
The aims of the programme are:
To provide you with an intellectually stimulating, satisfying and challenging programme of study to top-up to an honours degree level in the subject of civil engineering.
To develop a further understanding and appreciation of the process of civil engineering technical design and management.
To provide you with knowledge and skills enabling you to engage with continuing professional development and further study in the discipline of Civil Engineering.
To study the underpinning theories and develop the key principles governing "engineered" fluid flow and applying them to practical civil engineering design applications.
To develop your ability to reflect upon civil engineering in a technological, social, legal and economic context and develop practical operational knowledge in health, safety and management areas.
To develop a deep understanding, knowledge and appreciation of the: process of civil engineering technical and structural design; practice of civil engineering construction activity; and management of civil engineering projects.
To enable you to become an independent learner, developing as an individual for the rest of your life.
To provide you with a high level of competency in oral, graphical and written communication and negotiation skills and the ability to work with others
Teaching and Assessment
Teaching and learning in 2020-21 academic year will be provided via a blended delivery model, offering class-based lectures and tutorials, including laboratory, workshop and field-based practical activities wherever possible, and online delivery to replace large group teaching like lectures which cannot be accommodated physically at present due to due to social-distancing rules.
You will be taught using demonstrations, laboratory sessions, lectures and tutorials.
A variety of assessment methods will be used. Some modules are assessed through coursework only, others by a combination taken from portfolios of work, case studies, oral and graphic presentations, team work projects, computer testing and examinations, so providing a flexible and effective means of assessing your progress.
As a partner student you will be granted access to the University's online learning environment 'University of Derby Online (UDo)'. From within UDo you will be able to access the University's Library (including an extensive range of eBooks, eJournals, audio and video resources), course resources related to your programme and your grades.