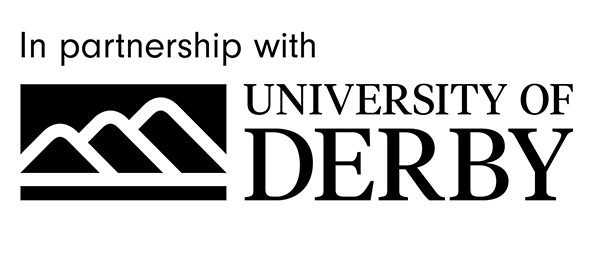 Course Title
BA (Hons) Health and Social Care (Top-Up)
Start Dates
September 2021
Study Mode
Full Time - 1 year
Awarding Body
University of Derby
Health and social care is all about supporting people; working flexibly and creatively to accommodate the increasingly complex needs of individuals, families and communities. If you're interested in helping to plan and deliver health and social care services then this course is for you.
Many people are presenting longer-term and more complex needs. This all requires new roles and new ways of working so health and social care services providers can respond flexibly to the needs of the people using services, their families and carers.
Designed in partnership with key service providers and commissioners organisations, the BA (Hons) Health and Social Care degree develops the health and social care workers of the future. Covering health and care policy and trends, social and psychological approaches to care and health as well as the critical issues in adult and children's care, you will also apply your learning throughout your studies on work placements.
Assessment
You'll be assessed on your coursework, including your reports, essays, presentations and skills assessments. You won't have to take any exams. You'll be allocated a personal tutor who will give you one to one support for your personal and professional development.
Teaching & Learning
Teaching and learning in 2020-21 academic year will be provided via a blended delivery model, offering class-based lectures and tutorials, including laboratory, workshop and field-based practical activities wherever possible, and online delivery to replace large group teaching like lectures which cannot be accommodated physically at present due to due to social-distancing rules.
You'll be taught in several ways, including small group discussions, practical activities and lectures. You'll also go on placements in a variety of practice settings in your third year to give you a flavour of the different environments you can work in when you graduate. And you'll have the chance to put the theory you've learned into practice.
The course incorporates formal lectures, sometimes involving guest speakers; tutor-led and student-led seminars; one-to-one and small group tutorials; work experience projects; work-related learning and self-directed study. By stage three, you are expected to be more in charge of your own learning, with module tutors advising and directing your studies.
As a partner student you will be granted access to the University's online learning environment 'University of Derby Online (UDo)'. From within UDo you will be able to access the University's Library (including an extensive range of eBooks, eJournals, audio and video resources), course resources related to your programme and your grades.